Procurement

Computer-Easy Australia Pty Ltd was established in 1994 and is a fully Australian Owned Company. Our aim is to provide an easily
accessible, highly committed and professional avenue for the purchasing of Computer Equipment and Services by the Educational,
Corporate and Government business sectors.

We supply an extensive range of IT Hardware, Software and Services. Computer-Easy Australia is a recognised authorised agent
with the world's leading computer hardware and software Vendors.

We pride ourselves on the fact that we are able to offer extensive expertise within the IT product community. We have dedicated sales
representatives that are highly experienced in delivering accurate and price competitive products at all times. We offer free advice
and quotations by phone, email or fax.

Computer-Easy Australia is a fully endorsed Government and Corporate supplier of computer hardware and software
on the PC platform. Over the years we have established, strong and lasting business relationships with many companies,
including Blue Chip Corporate, Large Business, Local and Federal Government Departments, Schools and Academic Institutions.

We deploy computers, notebooks and servers to the requirements of the individual user, this includes the setup of all software
including the loading of your Standard Operating Environment (SOE). Our technicians are fully qualified and have the advantage
of intimate knowledge of our hardware builds as they not only assemble the PC's or Servers, they also install all relevant software
and network functionality. This advantage is carried over to our onsite and return-to-base warranties as we do NOT rely on third
or fourth parties for technical servicing. This relates to excellent response times and accurate solutions.

Our Cabling division can fully upgrade, service and complete the installation and fit-out of whole Data Centres, either from the planning
stage (working drawings) or in conjunction with builders and architects. This includes CAT6 or Fibre Data and Voice installations,
Lighting and Electrical as we employ A-Grade Electricians with full Austel permits.

View Our Partner Vendors (PDF) (348kb)

Major Vendors

Since 1994, Computer-Easy Australia has built strong relationships with Tier 1 Vendors such as Hewlett Packard, IBM, Toshiba,
Netgear, D-Link, APC, Microsoft, Lexmark, Symantec, Intel, Seagate, Adobe, Philips, Cisco, Macromedia, Juniper and others.

We specialise in the following:



Workstations and Desktops


Workgroup and Enterprise Servers


Notebooks and Tablet PC


PDA and Pocket PC


Fierwalls


Storage


PC Componentry


Printers and MFP


Multimedia and other Peripherals


Software, Software Upgrades and Licensing


Monitors – Flat Panel LCD and Plasma


Projectors and Projector Installations


UPS and all associated hardware


Project Management


Consumables – Toners, DVD-Media, Backup Tapes, etc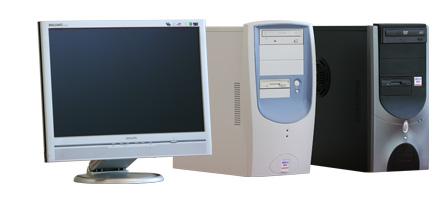 Whitebox – CEA Assembled Workstations and Servers

Computer-Easy Australia has an extensive range of Desktops, Workstations and Servers that are assembled here in Australia
by our experienced and industry qualified Computer Technicians.

We have the major advantage of being able to work closely with our customers to ensure and deliver custom design and accurate
technical expertise for the assembly of our Workstations or Servers. All technical support is also handled by our own in-house
technicians – as no one knows the product better than the manufacturer.

We specialise on the Intel Platform (Fully qualified GID) and are able to offer cutting edge equipment. We are also able to provide
software solutions (Microsoft OEM accredited) and pre-installation and on-site setup if required. SOE deployment can be implemented
accurately and efficiently prior to delivery.

Being the assembler we are very flexible in our builds and can accommodate the most demanding technical specifications
at very competitive prices.

Dedicated Account Managers will ensure that you will receive the best solution at the best price at all times.